Salisbury novichok attack: Police name two Russian suspects
British prosecutors say they have sufficient evidence to charge two Russian nationals over the Salisbury novichok poisonings.
Alexander Petrov and Ruslan Boshirov are being hunted in connection with the attempted murder of Sergei Skripal, Yulia Skripal and police officer Nick Bailey.
The men are also facing charges of conspiracy to murder 67-year-old Mr Skripal, the use and possession of novichok contrary to the Chemical Weapons Act, and causing grievous bodily harm with intent to Yulia Skripal and Mr Bailey.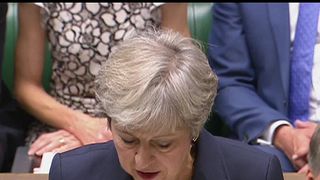 Speaking in the House of Commons, Prime Minster Theresa May said the two suspects were officers of the Russian intelligence service GRU. She said "only Russia" had the motive to carry out the attack.
Mrs May told MPs that "this was not a rogue operation" and would "almost certainly" have been approved at a "senior level of the Russian state".
She said: "Based on a body of intelligence the government has concluded that the two individuals named by the police and CPS are officers of the Russian military intelligence service, also known as the GRU.
"The GRU is a highly disciplined organisation with a well-established chain of command. So this was not a rogue operation… It was almost certainly also approved outside the GRU at a senior level of the Russian state."
Mrs May's spokesman later said the prime minister had spoken to US President Donald Trump about the developments in the investigation on Tuesday evening.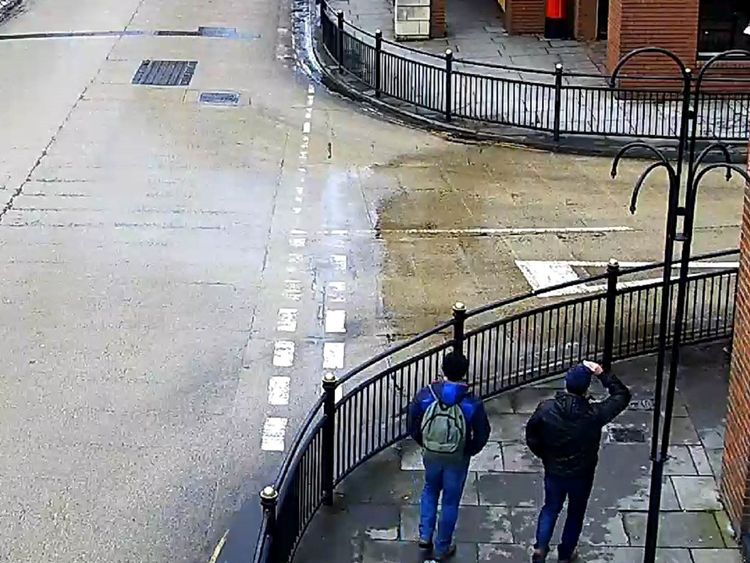 The details come after the Skripals were found slumped on a park bench in March after coming into contact with the military-grade nerve agent in Salisbury.
Police believe the nerve agent used to poison the former Russian spy and his daughter was smuggled into the UK in a counterfeit Nina Ricci perfume bottle before it was applied to the front door of Mr Skripal's house on 4 March.
Met Police said CCTV footage showed the two men near the property on the same day, hours before they left the UK on a flight from Heathrow to Moscow – two days after arriving in the country at Gatwick. The force said there was no evidence the pair re-entered Britain after they left.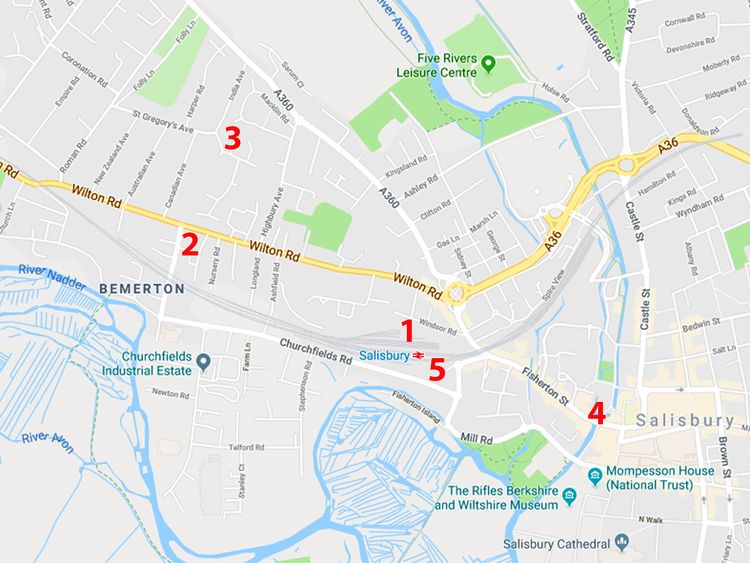 1. Both suspects were caught on CCTV at Salisbury train station at 11.48am on 4 March.
2. Alexander Petrov and Ruslan Boshirov were then pictured in Wilton Road, Salisbury, at 11.58am.
3. Sergei Skripal's home is on nearby Christie Miller Road.
4. The suspects were caught on CCTV in Fisherton Street, Salisbury, at 1.05pm and 1.08pm.
5. The pair were pictured at Salisbury train station at 1.50pm.
The two suspects, who are both believed to be around 40, are likely to have been travelling under aliases, police said – so it is likely Petrov and Boshirov are not their real names.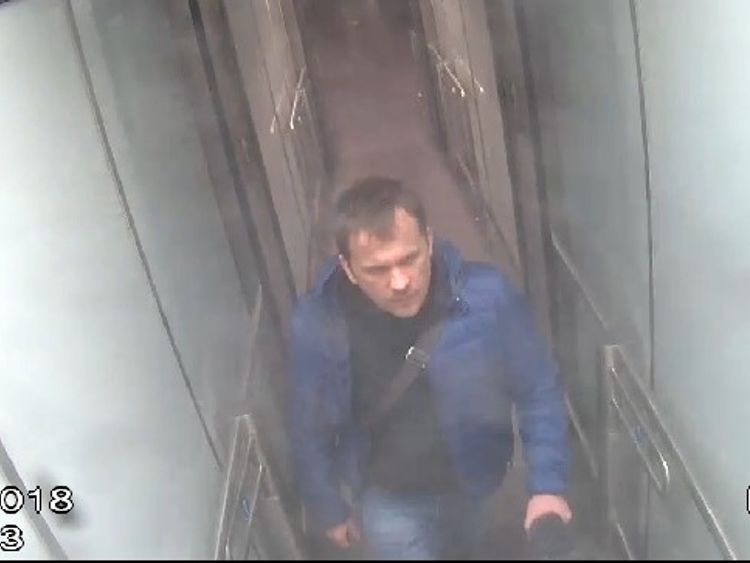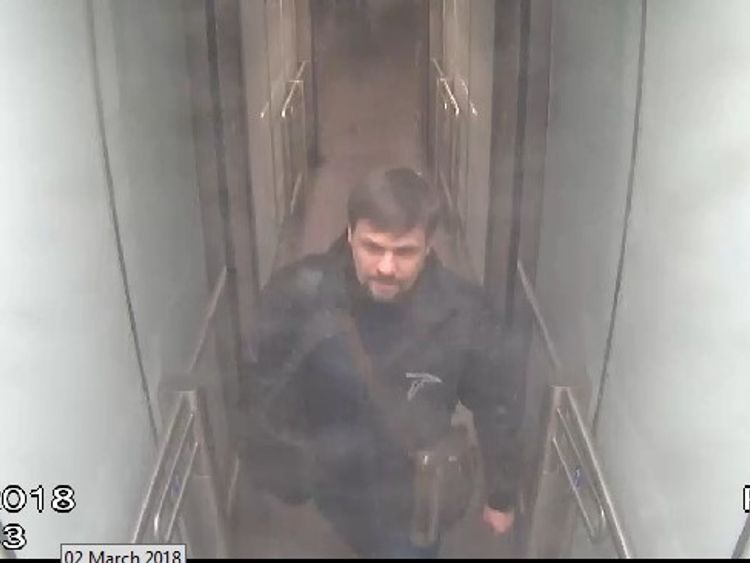 Sue Hemming, CPS director of legal services, said: "Prosecutors from CPS counter-terrorism division have considered the evidence and have concluded there is sufficient evidence to provide a realistic prospect of conviction and it is clearly in the public interest to charge Alexander Petrov and Ruslan Boshirov, who are Russian nationals."
She added: "We will not be applying to Russia for the extradition of these men as the Russian constitution does not permit extradition of its own nationals. Russia has made this clear following requests for extradition in other cases. Should this position change then an extradition request would be made.
"We have, however, obtained a European Arrest Warrant (EAW) which means that if either man travels to a country where an EAW is valid, they will be arrested and face extradition on these charges for which there is no statute of limitations."
In a statement, Met Assistant Commissioner Neil Basu said the investigation into the poisonings had been "highly complex".
He said: "Today marks the most significant moment so far in what has been one of the most complex and intensive investigations we have undertaken in counter-terrorism policing; the charging of two suspects – both Russian nationals – in relation to the attack on Sergei and Yulia Skripal."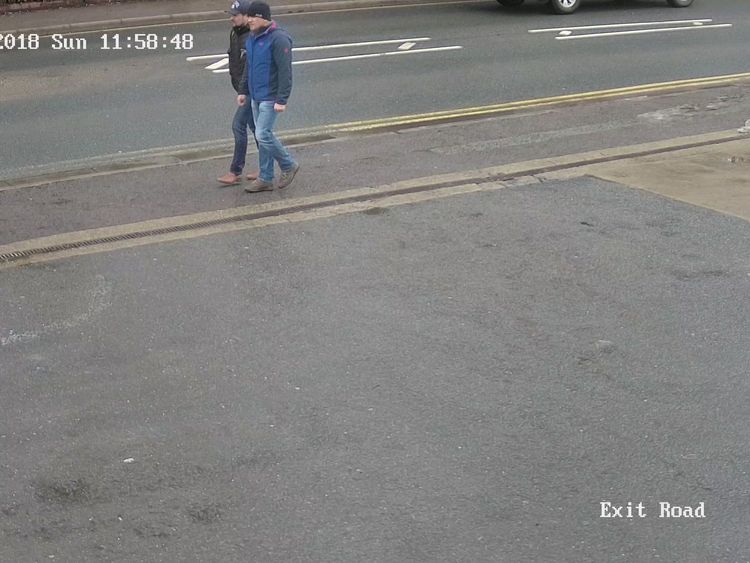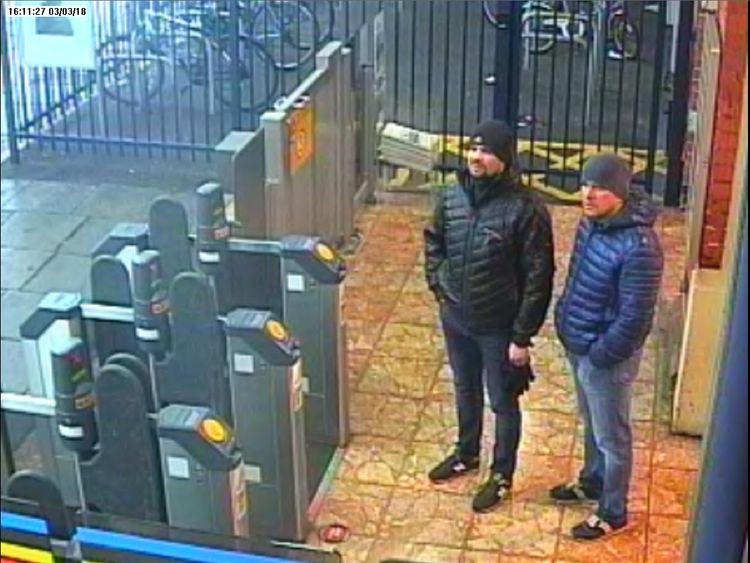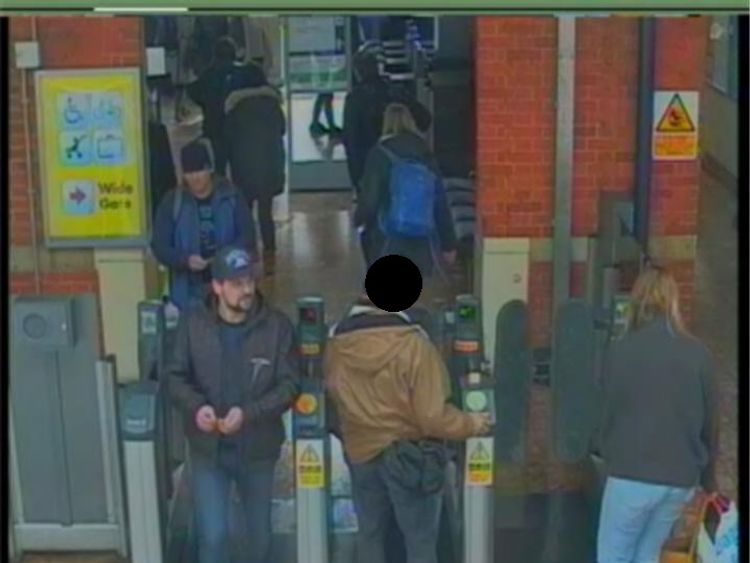 He added: "My thoughts remain with Dawn Sturgess's family as they come to terms with their loss, the other victims who fell seriously ill after being exposed to a novichok nerve agent and the people of Salisbury who have shown tremendous resilience throughout."
Mr Basu confirmed officers had linked the Salisbury attack to the incident four months later in nearby Amesbury, which saw Ms Sturgess, 44, and Charlie Rowley, 45, poisoned.
Ms Sturgess died on 8 July, days after she was taken to hospital. She was exposed to the same nerve agent used on the Skripals in Salisbury.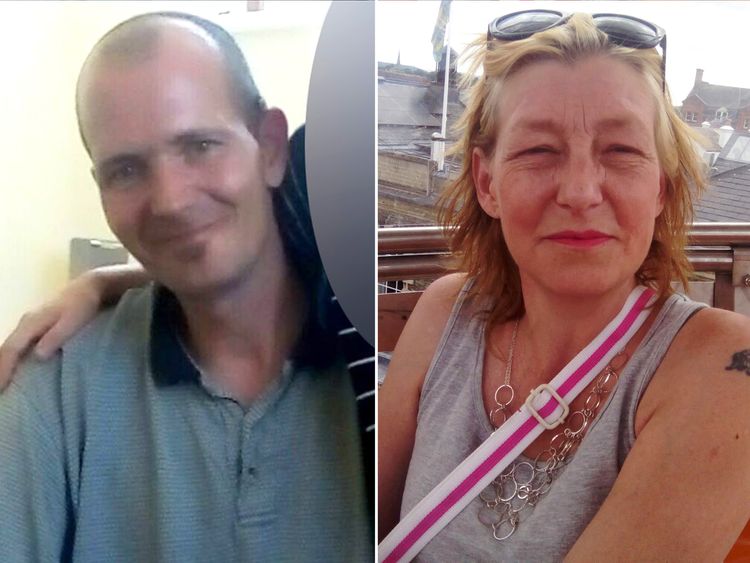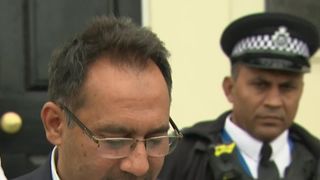 "We do not believe Dawn and Charlie were deliberately targeted, but became victims as a result of the recklessness in which such a toxic nerve agent was disposed of," said Mr Basu.
"We know that novichok was applied to the Skripals' front door in an area that is accessible to the public, which also endangered the lives of members of the public and emergency service responders."